Poland's domestic security agency is investigating whether an outbreak of Legionnaires' disease that has killed seven people is the result of intentional tampering with its water system, authorities have said.
The legionella bacteria that causes the illness has been found in 113 patients in hospital in Rzeszow, in Poland's southeast, a key transport hub for international military support for Ukraine. Some 10,000 US troops and around 400 UK troops are also stationed in the area.
The seven people who died were aged 64 to 95 and had other health conditions.
Kremlin brands accusations it killed Wagner boss an 'absolute lie' – latest updates
Officials from the Internal Security Agency were inspecting various sites in the area, but primarily water pipelines where experts suppose the bacteria might be coming from.
The deputy minister for state special services, Stanislaw Zaryn, said Russia's attempts to sow "panic" among Ukraine's allies were among the reasons for the inspection.
"This is a factor that has made us [take steps] to eliminate some scenarios," Mr Zaryn said.
NATO member Poland has supported Ukraine throughout Vladimir Putin's invasion and its government says the nation has been exposed to various forms of Russia's hybrid war.
On Thursday Rzeszow mayor Konrad Fijolek said authorities were testing water samples for legionella and the results would be known on Monday.
Earlier on Friday, private radio RMF reported Internal Security Agency officers were checking local water systems and so far they had found no grounds to suspect sabotage.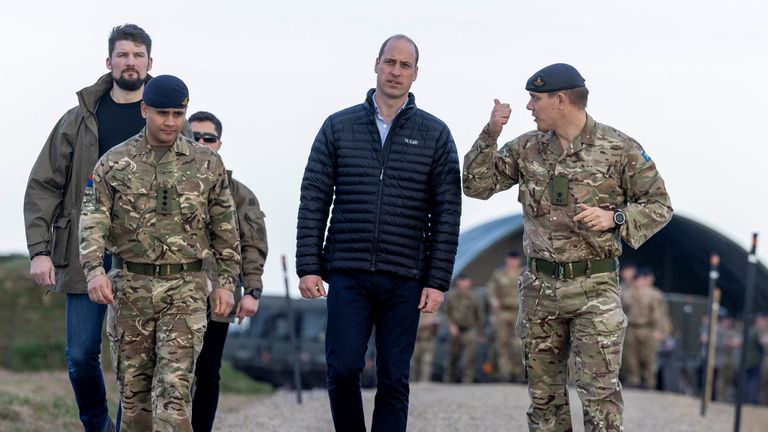 Pipelines will be disinfected
City officials have decided on a chlorine and ozone disinfection of more than 620 miles (1,000km) of Rzeszow pipelines to take place on Saturday.
They assured locals the chlorine levels used will be safe for humans.
Legionnaires' disease is a lung infection transmitted by inhaling infected water spray, not through drinking water.
It is typically caught in hotels, hospitals or offices where the bacteria have got into the water supply, for example in air conditioning systems or taps and showers that are not in frequent use.